Atlantic-Gro® Garden Mix
This dried seaweed meal is composed of Kelp, Rockweed, Furcellaria and Irish Moss. It does not contain artificial additives, preservatives, fertilizers, pesticides, hormones, antibodies or genetically modified organisms (GMO). It is suitable for any garden plants.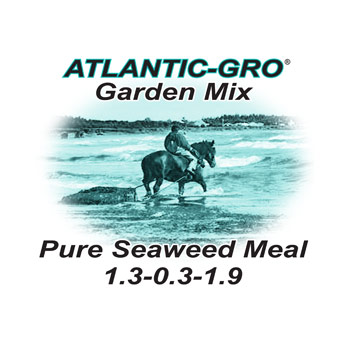 Please refer to our
Instructions for Use
for a guide of the recommended usage of our
Atlantic-Gro

®
products for your animals and crops.
There is GST/HST on fertilizer sold in formats/packaging less than 20kg.